| | | |
| --- | --- | --- |
| | Mission Statement | |
| | "We put the Zest back into your life!" | |
| | | |
About ZestnLife
Why we're here
Zestnlife is all about wellness - Putting the Zest into your Life.
Louise is internationally trained as a Laughter Leader and Kinesiology Trainer.
She is a Registered NZ Natural Health Practitioner and has a clinic in Glenfield, Auckland.
Who We are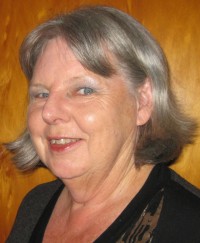 Louise loves empowering people to be their own primary health carers.
What we eat and how we live is directly affecting our health. By using muscle feedback we can demonstrate the effects it has.
She is a NZ Certified Kinesiologist, Registered NZ Natural Health Practitioner and a Laughter Leader Trainer.
Louise has the following qualifications and experience:
Certified Laughter Leader and Leader Trainer
One on One Laughter Coach
KANZ Certified Energy Kinesiologist
Registered Natural Health Practitioner in Energy Kinesiology
Touch for Health Kinesiology Practitioner and Trainer
Body-Mind Analyst and Psychosomatic Therapist
One Brain Kinesiology
Kinergetics including TMJ RESET
Wellness Kinesiology
Louise has experience leading Laughter sessions with people with special needs, at schools and seniors.
As well as small and large corporate organisations. Louise has worked in a Corporate Organisation and was a Branch Manager. She also has experience in Retail. This experience enables her to tailor laughter sessions to meet the type of business she is working with.
Thank You!
We really appreciate you taking the time to get to know us. To talk further about how we can work together, get in touch on 0274 753 734.
We look forward to talking hearing from you!